Clinics
John Mallee Clinics / Speaking Engagements
Major League Batting's Story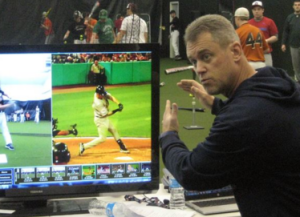 John started the company Major League Batting with a mission to building confidence and self-esteem through hitting a baseball. Major League Batting educates, trains and motivates coaches, parents or players to forge a path to hitting success.
It began with the development and national campaign associated with the DVD Series, "6 Absolutes of a Professional Hitter" and "Teaching Hitting Drills". Today, MLB has partnerships with leagues, organizations and academies all around the country providing guidance through clinics, video analysis and coaches training/certification.
If you would like to have John Mallee host a hitting clinic or if you would like to book him as a speaker, please contact us at: info@mlbatting.com
---
John Mallee – Advanced Hitting Camp
When: Saturday – January 23rd 2016,  1p.m. thru 4p.m.
Where: Triple Play Academy  http://www.triplayacademy.com/
22221 W. IL Route 173 #106
Antioch, IL. 60002
Phone: 224-788-8467
Click on link below for camp brochure
Hit Away @ Triple Play 2016 camp